38 Years of Experience, Vypar Suvidha is a Pioneer
Our story began in 1982 with the first generation of computers, when we were operating as a data processing business. We gradually moved to software development, implementation and support. We continuously upgraded ourselves through the years to keep up with the evolution in technology. Today, we offer our own customised ERP software and we are an implementation partner with Microsoft for their ERP – Dynamics 365.
Our story is a testament to our commitment towards growth, innovation, agility, and our ability to adapt to the continuously changing technology and market dynamics.
Our team comprises of veteran consultants, developers, and support staff. With an average of 25 years of combined technical and functional knowledge across various industries. They bring competency and implementation experience to drive your business forward seamlessly.
The core of our activity is based on our commitment to assist our clients achieve their business goals.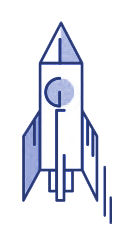 Want to know more about us?
We are Industry Certified Company with 95% Customer Retention Rate
Classic Consultants – A unit of Vyapar Suvidha Pvt Ltd is an ISO 9001:2015 certified Company, that provides comprehensive IT solutions and services, including systems integration, package implementation, software application development and maintenance to corporations.
We do not stop at providing software; we strive to build relation, start conversations and provide solutions.
Start
We have many reviews from our satisfied clients.
We also bring a strong interest in coaching and capability building, with an emphasis on emotional.
Kathleen Smith
Senior Director
I love that moment when we find the connections between organisations and envisage the initiative or platform.
Van Hunter
Senior Director
He was great in planting the seed and allowing the group to transition into a collaborative discussion pertaining.
Macquarie Telecom
Leadership Group
We also bring a strong interest in coaching and capability building, with an emphasis on emotional.
Fred L Smith
Senior Director